EMD Cleaning Services Guides Business Owners on What to Ask Before Working with a Commercial Cleaning Company
Saint Paul, United States - May 26, 2023 / EMD Cleaning Services /
EMD Cleaning Services knows what it takes to provide excellent cleaning services for clients of many different industries, ranging from medical to administrative. When it comes time to hire a commercial cleaning company, businesses may wonder what they need to know before signing a contract. Keep reading to learn the right questions to ask when engaging in commercial cleaning in Minneapolis, MN.
1. How Long Have You Been in Business?
The longer a commercial cleaning service has operated, the more likely that they have worked out the best strategies to address any and every cleaning request. In addition, they likely have better hiring processes that ensure long-lasting and happy employees.
2. How Many Businesses Like Mine Do You Work With?
While most cleaning services work with general office settings on a regular basis, finding a cleaning company that works for a niche service can prove difficult. Property owners should ask ideal cleaners whether they've worked with anyone in their industry before to see how they handle their specific type of workplace.
3. How Do You Screen Your Employees?
Professional commercial cleaning in Minneapolis requires the ability to trust each employee that enters the building. Businesses should ask if a cleaning company performs background checks and drug tests to ensure the cleaners working at the business have a trustworthy history.
4. What Kind of Business Insurance Do You Have?
Whether they come to a building for weekly or daily cleaning, businesses want to ensure the cleaners from the cleaning company have insurance to protect everyone involved. If a property owner comes across a cleaning business without general liability, workers' compensation, or umbrella insurance policies, they might end up responsible for an injured cleaner should an accident take place on company grounds.
5. Can I Expect the Same Cleaners Every Time?
Will the same cleaning crew come to clean the business each time? Some cleaning companies change up their employees' schedules or see so much turnover that they can't guarantee businesses will see the same cleaners every time. Property owners should find out before signing on the dotted line to know what to expect from the cleaners.
6. Do You Follow Any Green Cleaning Programs?
Keeping a business clean often takes multiple chemicals ranging from toilet cleaners to mopping liquids. Ask the potential cleaning company if they use green cleaning practices to contribute to environmental well-being. Some green cleaning practices also lower the chances of allergic reactions, a valuable aspect of cleaning in an employee-filled building.
Hire a Trustworthy Company: Work with EMD Cleaning Services
Providing employees, customers, and visitors with a safe, clean space starts by ensuring businesses hire the best company offering commercial cleaning in Minneapolis.
Whether they need trustworthy cleaners for a retail store, office, or production facility, businesses can contact EMD Cleaning Services in Minneapolis, MN.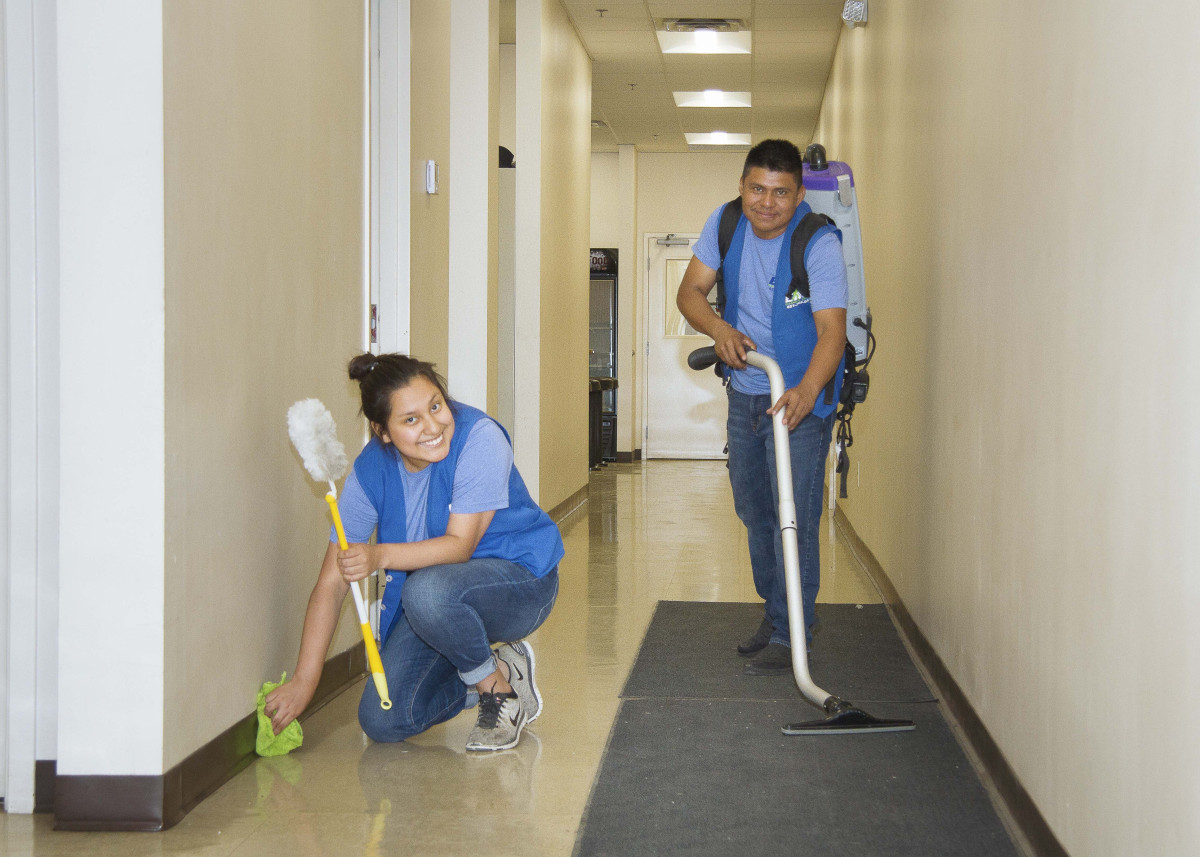 Contact Information:
EMD Cleaning Services
1326 Helmo Ave N
Saint Paul, MN 55128
United States
EMD Cleaning Services
(612) 202-3696
https://emdcleaning.com/

Original Source: https://emdcleaning.com/newsroom/#/media-room