Hiring Tips in Oxford AL: Selecting a Roofing Contractor
Oxford, United States - May 26, 2023 / Superior Roofing & Home Care, LLC /
The roof over your home is one of the costliest parts of the entire structure. The average roof costs around $11,000. That's no sum to give up without making sure you're working with a trustworthy roofing contractor.
Making an informed decision on the roofing contractor to work on your Oxford, AL, home requires some patience and research. Oxford's trusted roof repair experts discuss how to choose a roofing contractor in this article.
Look Beyond the Price
It's human nature to go for the cheapest roofing contractor you can find. However, that's almost certainly the shortest route to losing your money and ending up with a low-quality roof. If the price is too good to be true, there's always a catch somewhere.
The best approach is to request a quote from multiple contractors to establish an average price and then choose the contractor that ticks all the other boxes discussed here.
Check for Local Licenses and Proper Insurance
Roofing contractors operating in Oxford, AL, need to have proper licensing and insurance. When doing your background check on a company, be sure to check their registration details and insurance. This step is important to weed out the so-called storm chasers who may not have a physical, traceable business address in the first place.
Check for Expertise in Your Preferred Roofing Material
This is one of the biggest tips to keep in mind if you're wondering how to choose a roofing contractor. If you're looking to install single-ply membrane roofing, you shouldn't hire a roofing contractor with a portfolio only showing asphalt shingle and metal roofing. Be sure to confirm that the contractor has extensive experience in installing the type of roofing you're going for.
Check for the Use of Sub-Contractors
Reputable roofers have their own in-house crew who have the right level of training to take on roofing projects. You should avoid companies that send you sub-contractors or those that bait you into signing a contract, only to switch on project day.
Confirm They Are a Local Company in Oxford, AL
A local roofing company in Oxford, AL, will have a better understanding of local building codes and adhere to them. You can also count on them to arrive quickly in the event of a roofing emergency.
Check for Positive Reviews
A reputable local roofing company should have no problems providing easily verifiable references. Speak with those past clients to find out more about the company's workmanship, timeliness, customer service, and communication.
Don't Pay Complete Fees Upfront
Avoid any roofing company that requests the full payment upfront. Trustworthy roofing companies only ask for a small fraction of the project cost to start the job. You should only complete the payment upon completion of the job.
Choose the Premier Roofing Contractor in Oxford, AL
Knowing how to choose a roofing contractor is important. By keeping these tips in mind, you can ensure quality work.
Do you need a roofing contractor you can trust for a roof replacement or to tackle roof leaks during a storm in Oxford, AL? Call Superior Roofing & Home Care, a company that ticks all the right boxes.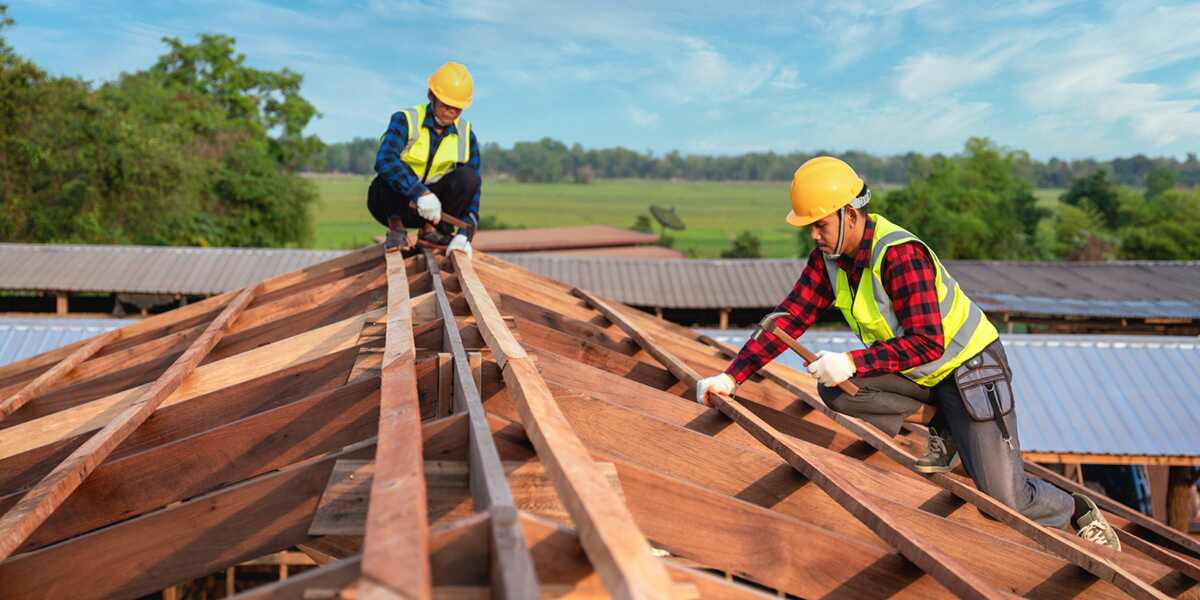 Contact Information:
Superior Roofing & Home Care, LLC
204 Gidley Road
Oxford, AL 36203
United States
Harley Lindsey
https://superiorroofingalabama.com/

Original Source: https://superiorroofingalabama.com/how-to-choose-a-roofing-contractor-in-oxford-al/