Allure Medical has become renowned as the expert in a variety of treatments
Clarkston, United States - May 26, 2023 / Allure Medical - Clarkston /
As a top provider of both surgical and non-surgical cosmetic treatments for the past 20 years, Allure Medical has become renowned as the expert in a variety of treatments, including the revolutionary Semaglutide Weight Loss Injections. Serving the people of Michigan, Allure Medical is dedicated to meeting all your cosmetic needs with our extensive range of services.
With a focus on delivering exceptional results and personalized care, we offer a comprehensive selection of treatments to address various concerns. Whether you're seeking minimally invasive varicose vein treatments, hormone replacement therapy, non-surgical fat reduction services, or more, we have the expertise and experience to assist you.
Our team of specialists understands that each area requiring treatment requires unique attention, and we tailor our services accordingly. Here are some of the ways Allure Medical can serve you in Michigan:
Say goodbye to unsightly varicose veins with our effective non-surgical options. Using advanced techniques such as radio-frequency ablation, sclerotherapy, and micro phlebectomy, we aim to eliminate varicose veins quickly and efficiently, ensuring minimal discomfort and no downtime.
Non-Surgical Cosmetic Services:
For those who prefer non-surgical approaches, we offer an array of cosmetic services designed to help you achieve your desired look without undergoing surgery. Our popular non-surgical treatments include injectables, laser treatments for skin resurfacing, hair removal, tattoo removal, body contouring, and eyebrow lift. These options yield remarkable results with little to no recovery time.
If you're experiencing the effects of hormonal imbalances, our hormone replacement therapy can provide relief. Our tailored approach incorporates a combination of pellets, injections, and creams to deliver hormones directly into your bloodstream, effectively alleviating symptoms such as hot flashes, night sweats, mood swings, and weight gain.
Struggling with stubborn fat deposits? Allure Medical offers non-surgical fat reduction treatments to help you achieve your desired body shape. Through advanced body contouring techniques, we target and eliminate fat cells, providing effective weight loss solutions with minimal hassle.
Facial Fillers and Magic Lift®:
Combat the signs of aging, sun damage, and smoking with our facial fillers and Magic Lift® treatments. Facial fillers are expertly injected to plump up wrinkles and fine lines, while the non-surgical Magic Lift® utilizes threads to lift and tighten the skin on your face and neck, helping you restore a youthful appearance.
At Allure Medical, we provide an extensive range of laser treatments to address various skin concerns. From reducing wrinkles and fine lines to treating sun damage and acne, our laser therapies stimulate collagen production, enhance cell turnover, and improve circulation. We offer ablative and non-ablative lasers, including fractional CO2 lasers, to suit your unique needs.
When you choose Allure Medical, you can trust in our specialists to deliver exceptional results with reduced risk. We have conveniently located clinics in Shelby Township, Clarkston, Warren, and Livonia, making our services easily accessible throughout Michigan.
To learn more about our services or to schedule a consultation, contact us today at 877-255-8734. Discover how Allure Medical can help you look and feel your best with our expertise and dedication to your cosmetic goals.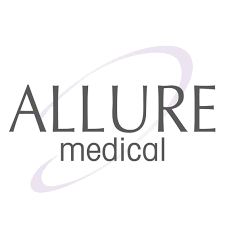 Contact Information:
Allure Medical - Clarkston
7300 Dixie Highway Suite 200
Clarkston, MI 48346
United States
Info Allure
https://www.alluremedical.com/