Orthodontist Lakewood, CO Timothy Hardy announce online booking feature on Belmar Orthodontics website
Lakewood, United States - May 26, 2023 / Belmar Orthodontics: Orthodontist - Invisalign - Clear braces /
Lakewood, CO - Belmar Orthodontics, a prominent orthodontic office in Lakewood, Colorado, is pleased to announce the addition of a new tool that allows for online appointment booking. This latest advancement attempts to improve the patient experience and offer convenience.
After adopting this user-friendly online scheduling system, patients may make appointments with only a few clicks. This tool, accessible 24 hours a day, seven days a week via the official Belmar Orthodontics website, allows patients to plan their appointments at their convenience.
Belmar Orthodontics' Dr. Timothy Hardy, a highly qualified orthodontist, stated the practice's dedication to offering patients simple and effective ways to manage their orthodontic visits. "By implementing online appointment scheduling, we hope to improve the patient experience and make arranging an appointment quick, straightforward, and accessible to everybody," Dr. Timothy Hardy stated.
The online appointment scheduling platform has an easy-to-use interface that allows patients to choose their preferred date, time, and appointment type. Patients are also welcome to submit any extra information or preferences to ensure their requirements are met throughout their appointment.
Belmar Orthodontics encourages patients to take charge of their dental treatment and book appointments at their convenience by removing the need for phone calls or in-person scheduling. This simplified approach saves patients and staff time, resulting in a more efficient and smooth experience for all parties involved.
Belmar Orthodontics stays devoted to integrating cutting-edge technology to give patients the best possible treatment and convenience. Implementing online appointment booking is consistent with their continued commitment to providing superior orthodontic treatment while putting patient convenience and satisfaction first. 

To use the new online appointment scheduling function and learn more about Belmar Orthodontics' complete orthodontic services, please visit their website at www.belmarorthodontics.com. Find us on Crunchbase.
About Belmar Orthodontics:
Belmar Orthodontics is a trusted orthodontic practice located in Lakewood, Colorado. Led by Dr. Timothy Hardy, the experienced team at Belmar Orthodontics provides a wide range of orthodontic treatments, including braces, Invisalign, retainers, and more. With a commitment to personalized care and utilizing the latest advancements in orthodontic technology, Belmar Orthodontics strives to help patients achieve healthy, beautiful smiles.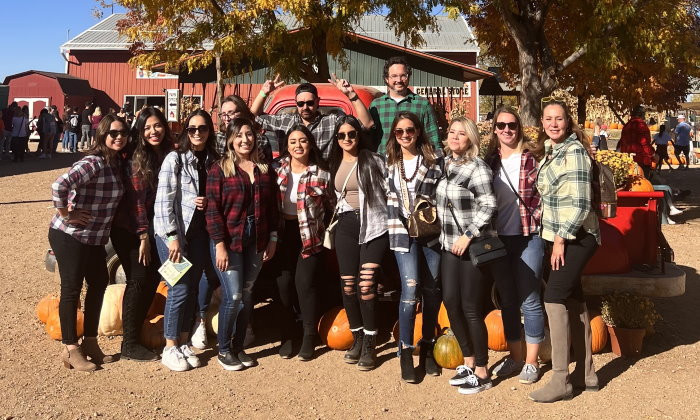 Contact Information:
Belmar Orthodontics: Orthodontist - Invisalign - Clear braces
311 S Teller St
Lakewood, CO 80226
United States
Timothy Hardy
https://www.belmarorthodontics.com/